New York Lean Six Sigma Black Belt Training and Certification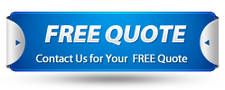 Lean Six Sigma Black Belt Certification would greatly benefit any company in its success. The knowledge, expertise, and prestige that come with this level of training will help you excel in upper management at your current company and make you a much more attractive prospect for potential jobs. However, you must be able to commit time and energy to the process, which is why researching Lean Six Sigma Black Belt Certifications is a good idea.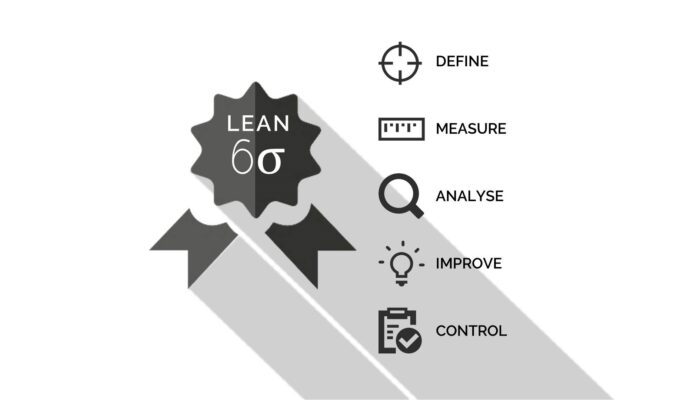 Who is the Black Belt for?
Lean Six Sigma Black Belts are experts at getting Lean Six Sigma ventures out and into reality. As program administrators, they are in charge of supervising complex activities and supplying assistance and services to help departments improve. They are skilled in data analysis and transformation negotiations.
What a Candidate for a Lean Six Sigma Black Belt Should Know
Before sitting for the Lean Six Sigma Black Belt Certification exam, a candidate must carefully prepare. A Lean Six Sigma Black Belt Certification combines subjects discussed in previous instructional courses, such as Lean Six Sigma Green Belt. At the Black Belt standard, students must be able to solve a set of complex process-related equations, as well as learn how to define, solve, and address a problem in any area of the business system. Since the universal adoption of Lean Six Sigma in an organization is linked to the enhancement of organizational and communication capabilities, Lean Six Sigma Black Belt Certification courses stress the improvement of organizational and communication capabilities.
Another significant function of a Black Belt is to mentor and tutor the company's Green Belts. This is an integral aspect of the Lean Six Sigma methodology in general, emphasizing the importance of applying and executing Lean and Six Sigma principles at all levels of an organization. Green Belt expertise growth will increase the competitiveness of the company's divisions, which is why a Lean Six Sigma Black Belt is so important.
Who should be certified?
---
A Competent Lean Six Sigma Black Belt is a subject matter specialist who can explain Six Sigma philosophies, principles, support systems, and procedures. A Black Belt can lead a team, understand team dynamics, and assign roles and duties to team members.
Black belts, according to the Lean Six Sigma Experts of New York, have a clear understanding of all facets of the Define, Measure, Analyze, Improve, and Control (DMAIC) model. They are familiar with the fundamentals of Lean management models, can identify non-value-added elements and processes, and can use advanced approaches in their business area.
Lean Six Sigma Experts of New York Certification
---
Students at the Black Belt level must have a Green Belt certification or at least three years of job experience in the profession, or they must have completed two Six Sigma projects, according to the American Society for Quality. It is necessary to have prior work experience in a full-time working environment. Cooperative education, internships, and part-time employment are not allowed.
Depending on the institute, exam format and training can differ. Mentoring and seminar sessions may be included, and instruction may take place on-site, online, or in a formal classroom setting. Two Lean Six Sigma Black Belt projects must be completed to obtain the Certification. A proposal is considered financially viable when it has been approved by the accounting department and the lender. Green Belt knowledge is used within Black Belt certification courses, which are more organizationally oriented.
To obtain the Black Belt, you must complete one Lean Six Sigma project. The plan must be tied to process improvements that yield statistically meaningful benefits. Reduced accounting payable invoice development costs and reduced human resources hiring lead time are two indicators of Lean Six Sigma Black Belt programs. Green Belts are less likely than Black Belts to hold positions of leadership, which is why the latter is more significant in a company. Project teams will also have a mix of Green and Yellow Belt professionals who will assist with the implementation of reforms under the guidance of a certified Black Belt.
Green Belts can have a less sophisticated understanding of Lean Six Sigma knowledge, but they can solve precision problems and perform analysis using the necessary techniques. Black Belts, on the other hand, would have sufficient experience of Lean Six Sigma to pass to both Green and Yellow Belts, as well as the ability to lead successful growth projects. Although most Green Belt practitioners require at least three years of work experience before beginning their studies, a Black Belt must be trained to the Green Belt level and have at least three years of experience in one Lean Six Sigma operation.
Individual Benefits of Lean Six Sigma Certification
Below are some of the reasons why you should obtain Six Sigma Certifications:
Assist the organization in mitigating risk and eliminating defects and errors
Obtaining a Lean Six Sigma Certification using Project Management Software such as Celoxis, allows a person to play a critical role in an organization's ability to detect and remove errors. For eg, in 1998, the Lean Six Sigma Black Belt Certification assisted General Electric in allocating $350 million in savings, and in 2005, Motorola allocated $17 billion in savings. Later in the decade, GE's assets surpassed $1 billion.
Maintain Quality Control by Optimizing Company Processes
After completing our Lean Six Sigma Green Belt Certification course, you will be able to analyze and improve a company's the production and business processes. You'll also be able to do a rigorous analysis of existing rules to see if they affect consistency. The certification demonstrates that you can adhere to the long-term quality control protocols expected by companies, such as closely monitoring procedures to ensure there is little to no deviation from the mean and instituting regulatory action to get a project back on track.
You Have the Potential to Be Important in Every Sector
Approaches based on Lean Six Sigma Experts of New York Black Belts are used in several fields, including aerospace, electronics, telecommunications, banking, and financial services, information technology, human resources, marketing, and others. Lean Six Sigma experts are trained in a variety of techniques for streamlining business processes, increasing employee adoption, lowering prices, and increasing revenue—all of which add to a foundation in every industry. With a Lean Six Sigma Green Belt Certification, you can place yourself as a reform agent inside every company. Directing quality control practices in your team or company, in particular, will improve your leadership skills, making you much more valuable.
Finally, for more senior technical roles such as project managers, quality assurance managers, operations managers, and new product designers and managers, a Black Belt Certification is required. For entry-level positions in technical sectors, a Green Belt Certification will suffice.
There are so many areas or regions where we offer these services with most of them being cities.
However, if you need any of these services, you need to contact us. The list below comprises the areas where we offer these services.