Lean Six Sigma Certification in New York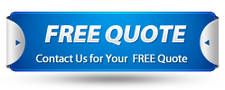 What Is Lean Six Sigma?
---
Lean Six Sigma is a data-driven, project management approach that focuses on reducing mistakes during the project's life cycle. It strives for a six-standard-deviation gap between the mean and the most stringent specification constraint. Lean Six Sigma is mostly concerned with calculating manufacturing performance, but it also assesses quality and service precision. Amazon, 3M, and Boeing are only a few of the numerous companies that have successfully adopted Lean Six Sigma. While Lean Six Sigma is not used in all fields, it produces good results when used correctly. We've answered a few questions below to give you more details.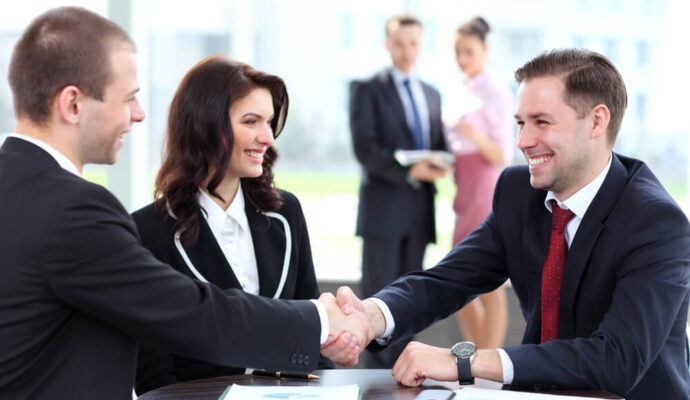 Why Get Lean Six Sigma Certified?
---
Lean Six Sigma Certification is common with businesses because it offers a pre-packaged set of tools and procedures for improving an organization's processes. The primary aim of the certification is to recognize individuals who have the skills and experience necessary to diagnose and eliminate process errors. If large companies can benefit from Six Sigma, so could smaller businesses too.
Where Do I Start?
---
Since you work in a non-Six Sigma setting, enrolling in our Lean Six Sigma program would benefit you. Following the conclusion of your Green Belt Certification, you will be free to seek full-time jobs and related certifications as desired. Companies that do not have an in-house Lean Six Sigma Certification program may take courses from several institutions.
Beginning with Yellow Belt, you can progress to Green Belt, then Black Belt Certification. However, to ensure that your learnings are embedded, you must complete tasks before or immediately after graduation. Depending on your needs, most institutes offer both offline instructor-led and online courses.
What does the future bring for Lean Six Sigma Experts of New York?
---
Lean Six Sigma Certification helps workers in manufacturing or support agencies advance their expertise and learn new methods. It also serves as an information base for training their employees. The Lean Six Sigma Certification improves the understanding of measures and techniques for an organization's operations/service/production managers. They will need to teach their subordinates effective problem-solving techniques.
The Lean Six Sigma Experts of New York Certification gives you an edge in a competitive market, whether you're competing with prospects within or outside your company. Do you work for a small business or a large corporation? Is the company thinking about investing in robots or artificial intelligence (AI)? Organizations will look to Lean Six Sigma experts to help them make more consistent and long-term improvements.
If you want to start your own company, this is a successful career path to take. Businesses look for Lean Six Sigma experts to act as consultants and mentors. A Lean Six Sigma Certification will be beneficial to your company's progress.
How Do You Choose The Instructor To Assign To Your Company?
---
Any teacher will not suffice. To better grasp the company's mission and goals, you'll need to find a Lean Six Sigma expert that will work with you. The trainer you choose should be knowledgeable about Lean Six Sigma Certifications and have experience working in similar settings.
Playing with new technology when working on a project can be both exciting and difficult. Green Belts and Black Belts may spend more time and energy than necessary in their eagerness to gather data that is incidental to the project charter's scope. You want a coach who can guide and educate them through program or mission-specific activities like data collection, analysis, and appraisal, as well as identifying the best approaches and methods to stay on track with the project charter and avoid scope creep. You and the design team will also talk about project execution difficulties and roadblocks, as well as time management. Determine if some applicants may need more assistance than others; if so, the project team will provide coaching. The overarching goal should always be to ensure that Lean Six Sigma is successfully implemented in your company.
Below are some of the advantages of receiving Six Sigma certifications:
Ascend the corporate ladder: After you've completed your Lean Six Sigma Certification and training, you'll have a better understanding of measuring and quantifying financial gains from each Lean Six Sigma program. A Lean Six Sigma Certification can assist practitioners in improving their risk assessment and financial reporting abilities. When it comes to recruiting for senior management jobs, middle and upper management put a high emphasis on those talents.
Excellent Salary: Being a Lean Six Sigma expert is not easy. The ramifications are fascinating. These exams are difficult to complete. Moving up the Belt ranks, on the other hand, takes years of practice. As a result, it's no surprise that Six Sigma professionals are well paid.
Get Real-Life Quality Management Experience: As part of the Six Sigma teaching process, students gain hands-on experience in business projects and learn how to adapt learning ideas to real-world scenarios. Starting a Six Sigma course allows you to gain real experience before joining the workforce.
Lean Six Sigma Certification demonstrates knowledge of and experience with the Lean Six Sigma approach and procedures. Although there is no widely agreed certification standard, several general practice Lean Six Sigma proficiency standards have been identified. Yellow Belt, Green Belt, and Black Belts are the three tiers of certification of the Lean Six Sigma methodology.
Yellow Belt
Yellow Belt is perfect for subject matter experts who want their work on Lean Six Sigma project teams to be reflected. They must be able to adapt Lean Six Sigma methods and techniques as well as grasp and respect the methodology.
Green Belt
A Green Belt is the squad leader's Lean Six Sigma Certification. These companies will lead an improvement program by using the Lean Six Sigma methodological tools. They are in charge of a project and its team.
Black Belt
At the Black Belt rank, a Lean Six Sigma expert is recognized. These people are in charge of overseeing broad cross-functional improvement projects as well as acting as coaches and advisors to Green Belt team leaders. They are the ones who decide which tool or technique to use or how to use those tools or techniques where there is a disagreement. They also do Process Gate checks on programs.
Master Black Belt is a subset of Black Belt. This super-expert is in control of the company's program and is a Lean Six Sigma Black Belt. These individuals do not need any additional Lean Six Sigma Certification; however, they must be able to successfully navigate the program by combining their Lean Six Sigma expertise with the business culture and norms.
There are so many areas or regions where we offer these services with most of them being cities.
However, if you need any of these services, you need to contact us. The list below comprises the areas where we offer these services.